So, this is the last second portion of the preseason where anyone who knows me personally can go back, look at this season prediction and call me to my face, i dunno, something witty like, "dumb"... I'm not going give long elaborate reasons for my reasoning, because I don't have to and I plan on doing (key word PLAN) individual game previews throughout the season. So on to the stupidity...
Western Michigan: Win- Are we playing Toledo? No.. Michigan wins. The Brady Hoke era can't start out with a loss. I refuse to believe it, feasible until it actually happens.
Notre Dame: Toss up- Win- Yup, I'm going with it. Dayne Christ or not, Michigan has won 2 of 3 against ND with the worst 3 Michigan teams in recent memory. Until ND proves me wrong which, the rational side of me thinks they will do this year, Michigan wins.
Eastern Michigan: Win- I mean, it's Eastern. If we lose I will cut my fings off to prevent me from typing things, I surely will regret. But seriously, it's Eastern...
San Diego State: Win- Where did Brady Hoke coach last season? Oh, yes... San Diego State. Who knows their personnel better than anyone else in the country, besides their current coach? Brady Hoke. San Diego State will be good but Michigan's knowledge of their personnel plus their presumed better talent = a win here.
Minnesota: Win- If there was one Big Ten team that had a worse defense than Michigan last year, it was Minnesota. They also bring in a new coach and are moving Marquise Gray back to QB. Should be an interesting season in Minneapolis, but one that won't see a victory over Michigan.
Nortwestern: Toss up- Probably a Loss: Northwestern will be an under the radar team in the Big Ten and a good one. Persa will be competing with the likes of Denard, Cousins, and Martinez for best QB in the big ten and could easily come out on top. For that reason and it's the first conference road game of the year, I'm chalking this one up as the first L of the season.
Michigan State: Toss up- Leaning towards Win: We haven't lost 4 years in a row to Sparty since the 50's. All my high school buddies are Sparties and I can't take anymore. Even if it's because I have been drinking the Brady Hoke Kool-Aid too much, I'm taking the Wolverines in a close one.
Purdue: Win- Unless Danny Hope can get his team psyched up on Michigan stealing another one of his recruits, Michigan gets the win.
Iowa: Loss- Kinnick is a brutal place to play. I know Iowa is replacing a good amount on defense and a quarterback but, Ferentz is one of the top coaches in the Big Ten and Iowa has a way of squeaking out close wins against Michigan lately.
Illinois: Win- If Michigan beat you last year with that defense, even though allowing 65 points shouldn't count, we'll beat you again this year. Illinois is repacing their horse at RB and some studs on defense. As long as Roy Roundtree doesn't get tackled at the 1, Michigan gets the win here.
Nebraska: Win- Nebraska has a brutal schedule leading up to this November match-up and I question of Martinez will make it that far in the season. Besides, we have a 1997 National Title to win outright still.
Ohio State: Loss- Damnit... They are still Ohio State and our roster is still talent deficient compared to theirs. I hate to say it, but it's the truth. This can obviously change, but until we beat umm, I won't predict it.
So, did I really just do that.... 9-3? I mean sure... whatever, I'm rolling with it. This team is returning 18 starters from a team that went 7-5 last year and will presumably be a crapton better on defense. Rich Rodriguez for all his faults was a master on offense and we do have talent their no matter what scheme we are in.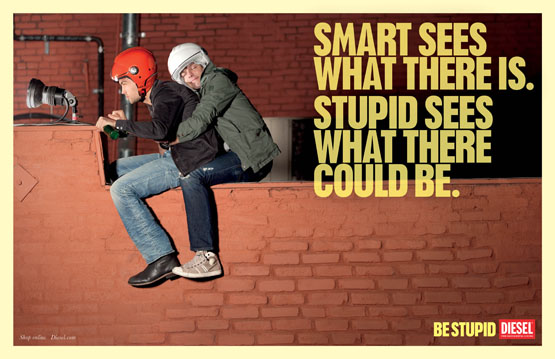 This should some my thoughts up...